About Us
IT Support for the RGV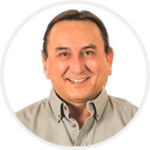 RGV CompuTech, LLC was founded in 2001 as Computer Solutions, one of the Rio Grande Valley's first IT firms that focused on customer service for physicians who wanted to implement electronic medical record applications.
We successfully helped medical clinics all over the RGV, but we knew that we could do more for our region's cybersecurity needs. We restructured in 2008, taking the name RGV CompuTech, and in 2009 we began implementing IT management services. Throughout that 18 year growth period, RGV CompuTech became the leading full-service information technology solutions provider.
We are much more than a corner-store IT repair shop. We are well equipped to become your first choice as a trusted technology adviser. Helping our clients understand the technology systems that we implement gives more value to their organization, our work, and the importance of network security. We don't want to be just the "computer guy" who you're only vaguely aware of and who you don't have regular contact with. We want to be your go-to expert technicians who you have consistent communication with. RGV CompuTech builds relationships with each of our clients so we can deliver the best customer service around.
Because technology constantly changes, we continually review the role of various systems and processes within your clinic. Then we schedule regular consulting engagements with your team so that we can better understand the challenges you face and address them in a timely manner with the skills we have in our arsenal.
Our Areas of Expertise
Managed IT Services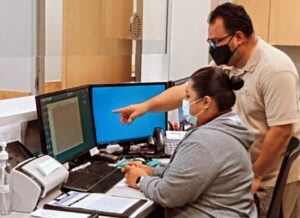 Data Backup & Recovery
VoIP Services
Cybersecurity Services
Cabling Services
Computer Solutions
We can't wait to help businesses in Mission, McAllen, Edinburg, Pharr, Weslaco, Harlingen, Brownsville, and other RGV cities become more safe, secure, and streamlined!
FREE Executive Report
You depend on your computer network to run your small business or medical clinic. Find out what your computer system's strengths and weaknesses are when it comes to protecting and preserving your company's critical data. This is one report you don't want to overlook, and it's free!

Free Executive Report