Network Cabling Services​
When a company's network is working without issue, business owners and managers may not think to give attention to what's connecting their technology and their network together – the cables.
But, it's important to make sure that all cables are connected and maintained properly. Poor cabling procedures can lead not only to fires, tripping, and other physical issues, but it can also have detrimental impact on your data's protection, which can lead to further impact on your bank account and business reputation.
Before your network goes down because of faulty cabling, contact RGV CompuTech. We're located right here in the Rio Grande Valley and service Mission, McAllen, Edinburg, Pharr, Weslaco, Harlingen, Brownsville, and anywhere in between. Not only can we help you fix issues once they happen, we can prevent a problem from ever happening again. Of course, we prefer to help your facility be protected before you have any issues, but if you experience any network problems and haven't called us yet, you need to as soon as possible.
When you choose RGV CompuTech, you're also choosing:
Quality Service: Our experts professionally install your organization's cables efficiently so we can get out of your hair and let you get back to business.
Expert Advice: Are you having trouble choosing between CAT5E or CAT6 cabling? Do you need new cabling, or just some maintenance? No problem! We do it all, and we can help you figure the best cabling for your office.
When you want high-quality work, give RGV CompuTech a call so we can help you with the expertise, information, and cabling you need.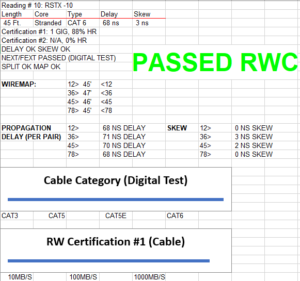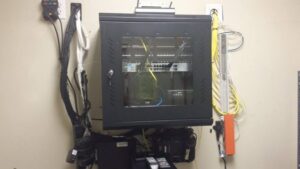 FREE Executive Report
You depend on your computer network to run your small business or medical clinic. Find out what your computer system's strengths and weaknesses are when it comes to protecting and preserving your company's critical data. This is one report you don't want to overlook, and it's free!