IT Services and IT Support for McAllen Businesses:
Are You Searching Online For An IT Support Firm In McAllen Because You're Tired Of Waiting for Your Computer Company to Fix Things?
If so, give us a call and let us show you what fast, friendly and highly-responsive outsourced IT support should be for your small to medium business: 956-475-3519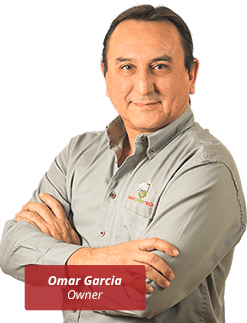 TOP IT SERVICES PROVIDER FOR BUSINESSES NEEDING
Managed IT Services
We'll manage all of your IT services for a flat-rate fee.
Data Backup and Recovery
Prevent the unexpected from ruining your business.
VoIP Services
We'll make sure your communication needs are met.

Cybersecurity Services
Let us help you keep your business's data safe.

Laptop Repair / Desktop Repair
Monitor Upgrades, Memory Upgrades, Hard Drive Upgrades, Keyboard replacement

Virus and Spyware Prevention and Removal
Our tools isolate and stop cyber attacks in their tracks. Advanced End Point Detection.

Data Recovery and Backup Plan
Managed backup recovery service keeps you working in the event of a system crash or hardware failure.

Custom Computer Programs
Connect to disparate data sources to view or create reports

Total IT Control
We'll take care of all of your IT needs for one flat rate with our pro-active remote monitoring and management system. 

Cyber Security
Next Generation endpoint protection. Advanced threat response, end point detection and response.
Approach
Professional IT Services & Technology Consulting
RGV CompuTech: trusted computer support for medical clinics and small businesses throughout the Rio Grande Valley –
Let us help you today!
Maybe you're concerned with the current rising costs of your IT services, or maybe you are just running short on time because of your expanding your business and need to hand over the reins of some services to someone else. Whatever your reason, we can help you with quality IT services today.
Your business can save money and time today with RGV CompuTech's managed services, network solutions, IT support and more.
RGV CompuTech, LLC is an IT firm that understands small business owners need dependable technology to remain competitive and avoid down time that costs business owners money, introduces frustration and affects consumer relations.
We specialize in proactive network monitoring, data protection, network security and help desk support specifically tailored for local small businesses within a 30 mile radius of Alamo, TX that are sick and tired of annoying computer problems and waiting for computer guys that can't fix things right.
Unlike other IT firms, RGV CompuTech improves business networks with applications that solve work-flow problems, improve staff collaboration, protect data and secure networks. Included with our proactive support plans is a 30-day money back guarantee that ensures small business owners can rest assured their staff are working on business operations and not on IT problems.
So if your business is in McAllen, Harlingen, Weslaco, Edinburg or Mission RGV CompuTech can help you today.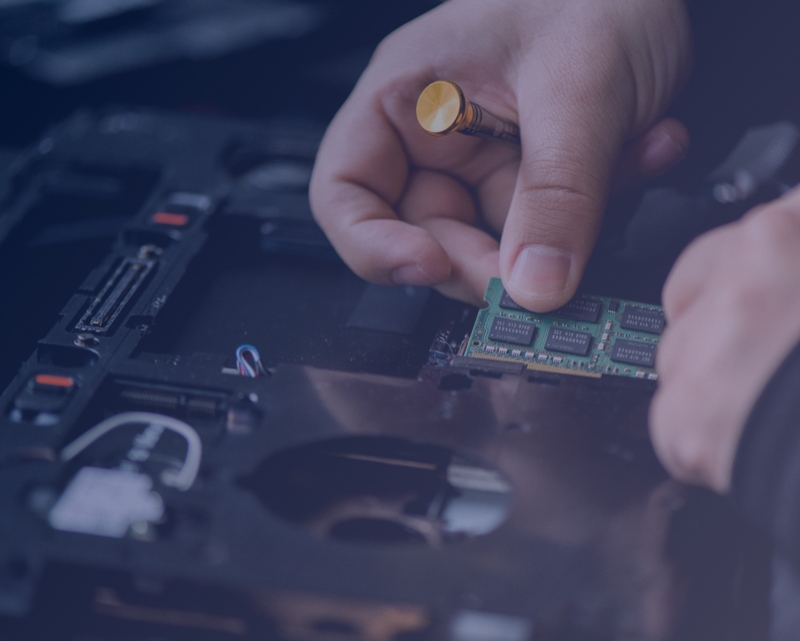 5 REASONS TO Choose RGV CompuTech TO SUPPORT YOUR COMPUTER NETWORK
WE TAKE SYSTEM UPTIME SERIOUSLY: Disasters can strike at any time and range from a hardware failure to a hacker holding your data hostage with ransomware. You cannot afford to stop taking care of customers, lose proposals or recreate CAD drawings and we ensure continued access of your business applications. We use a multilayered approach to system uptime that keeps your system free of viruses, malware, security holes, help protect you against cyberattacks and protect your data with the correct storage redundancy and backup technique.
WE'RE INSURED AND HIPAA COMPLIANT: We're covered with an errors and omission policy for your protection. Healthcare organizations are required to work with firms a.k.a. Business Associates that are HIPAA compliant as well. Our staff is trained in HIPAA compliancy and we have our policies and procedures available for your review. Our compliancy services help healthcare organizations perform a Risk Assessment that is pertinent to ensuring the confidentiality, integrity, and availability of electronic protected health information.
WE SUPPORT BOTH ON-PREMISE AND CLOUD APPLICATIONS: You need a local IT support firm that is vendor agnostic and helps your staff adopt new work-flows for proper data flow. You and your staff focus on taking care of customers and not application issues as we are your local go-to support specialists. We don't just fix computers, we make them run!
30-MINUTE RESPONSE TIME: Your urgency matters to us. Whether it's an issue that impacts your business operations or an issue that only affects a single user, we answer our phones live and we'll have a technician on your issue within 30 minutes or less. We are onsite in 1 hour for emergency calls and we work with software vendors and parts suppliers for fast system restoration.
PEACE OF MIND: We take the hassle out of maintaining your entire network because we monitor all of our client's networks 24/7/365 so you never have to worry that a virus has spread, a hacker broke in or a backup has failed to perform. Managers and staff focus on business operations – customer service, not on IT systems, security and backups.
We Create Fully Connected Systems So You Can Focus On Your Business Five Spheres. One Mission.
TESTIMONIALS
What People Are Saying
Response Time, Availability & Knowledge is Second To No One!

If you're looking for an IT company whether you're are just starting out or your practice needs a re-evaluation of your current IT infrastructure, don't hesitate to work with Omar and RGV CompuTech.

Since our transition to eClinicalWorks in 2011, RGV CompuTech has been with us every step of the way with recommendations and input to do what is best for our practice. RGV CompuTech's service response time, availability and knowledge allows us to focus on patient care and not worry about network problems.

Good service is not a matter of cost. It is getting the job done. Give Omar a call today.
Experienced Reliable Competent Service
Are you tired of trying to fix your own IT problems? STOP and call Omar at RGV CompuTech.
As a medical doctor, I can do my job of taking care of patients and not worry about computer problems because I get prompt, competent, reliable service. I benefit from knowing that I have an IT team I can easily call on for any of my IT needs.
If you're using an electronic medical record system to run your practice, contact the experienced professionals at RGV CompuTech today for any system upgrade, frozen computer or network problems.