Computer Solutions For Improved Work-Flows
Computer Solutions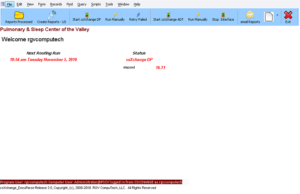 csXchange is a document interface system that inserts documents into medical records. A user drops a document that has been downloaded from a device, hospital portal, etc., and then the program inserts the document into the patient's medical record on its own. This system saves medical staff time because manual data transfers and file deletion are now a thing of the past. csXchange has immeasurable returns on productivity for other necessary tasks.
RGV CompuTech has helped facilities all over the Rio Grande Valley in Mission, McAllen, Edinburg, Pharr, Weslaco, Harlingen, and Brownsville.
Patient forms is an application that allows users to complete forms, questionnaires, or consents and sign them online from a computer, tablet or smart phone. A pdf file is generated for the forms that include the patient's signature ready for staff to review and import into the clinic's respective electronic health record system. Interfaces possible between certain record systems.
Network Communications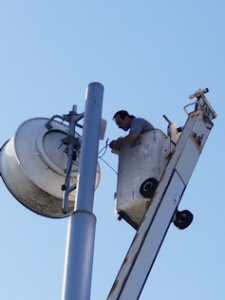 In today's connected world, Internet access is critical for conducting business, whether your organization is large or small. Fast Internet speeds and high-quality fiber connections allow more businesses to connect to vendors, resources, and other remote sites that they need to access to keep their operations up and running.
For example, a local medical clinic uses cable internet services at two locations and a 15 mile point-to-point radio system. The clinic uses inter-clinic connectivity and multi WAN failover for their internet and VoIP telephone use. This means that if Internet service is lost at one location, the connectivity has immediately failover to the other location so that the connection stays running. This configuration saves the clinic $15k each year in alternative connectivity solutions such as fiber.
FREE Executive Report
You depend on your computer network to run your small business or medical clinic. Find out what your computer system's strengths and weaknesses are when it comes to protecting and preserving your company's critical data. This is one report you don't want to overlook, and it's free!

Free Executive Report