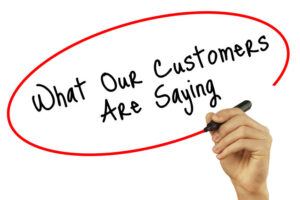 Our Clients
We could say we're the best local IT specialists until we're blue in the face, but nothing is more convincing than positive reviews from clients. Take a look below for a taste of how we treat our customers.
Prompt and great service. They always find a solution for any problem
Clark Boyer


March 29, 2020
Omar is excellent. He is very knowledgeable, honest, and customer service focused. He has great communication with the customer and really knows what needs to be done. He will go above and beyond to ensure that the customer receives what they are asking for, while also teaching you what has taken place. Highly recommend him.
Raul Palma


January 29, 2023
Simply put, this guy knows what he's talking about. With just minimal information, he was able to diagnose our issue and pinpoint the problem. Very fast, courteous service! Recommend to everyone.
Armando Garza


March 29, 2022
Software Solutions Improved Functionality
Omar ran our computer systems and EHR. Omar is a great guy, a brilliant computer man and an excellent problem solver. He custom created many software enhancements/patches to enhance the functionality of EHR in my practice. He is honest and punctual and delivers everything he promises on time. My practice was taken over by a hospital system and we have a different EHR system now. It's a pity we don't have Omar running our systems any more. Omar Garcia will be a great asset and help to any organization big or small when it comes to computers/net work/software. I give him my highest recommendation.


S. Murthy Badiga, M.D.
Gastroenterologist
Weslaco, Texas
Response Time, Availability & Knowledge is Second To No One!
If you're looking for an IT company whether you're are just starting out or your practice needs a re-evaluation of your current IT infrastructure, don't hesitate to work with Omar and RGV CompuTech.
Since our transition to eClinicalWorks in 2011, RGV CompuTech has been with us every step of the way with recommendations and input to do what is best for our practice. RGV CompuTech's service response time, availability and knowledge allows us to focus on patient care and not worry about network problems.
Good service is not a matter of cost. It is getting the job done. Give Omar a call today.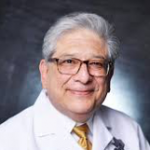 Roger Heredia, M.D.
Mid Valley Family Practice Associates
Weslaco, Texas
Experienced Reliable Competent Service
Are you tired of trying to fix your own IT problems? STOP and call Omar at RGV CompuTech.
As a medical doctor, I can do my job of taking care of patients and not worry about computer problems because I get prompt, competent, reliable service. I benefit from knowing that I have an IT team I can easily call on for any of my IT needs.
If you're using an electronic medical record system to run your practice, contact the experienced professionals at RGV CompuTech today for any system upgrade, frozen computer or network problems.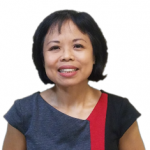 Joslyn Oakes, M.D.
Charming Pediatrics
Weslaco, Texas
No Worries For Me!
The single biggest benefit to using RGV CompuTech is reliability. I know our network is available when we need it, no worries for me!
Compared to other IT firms we have worked with in the past RGV CompuTech provides fast service and quick issue resolution.
If you are on the fence about choosing an IT firm, Give Omar a call they are reliable, trustworthy, locally owned and operated.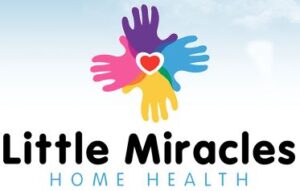 Sue White, RN
Owner/Director of Nursing
Harlingen, Texas
Network, Computer & Server Monitoring Gives Me Peace of Mind!
As my OB/GYN practice grew, I implemented a leading Electronic Medical Record (EMR) program in 2006 and we were referred to RGV CompuTech by the EMR vendor.
RGV CompuTech's knowledge not only of IT but of our EMR software application enabled us to thrive and grow without hardware or software headaches.
Working with Omar has allowed my practice to easily qualify and quantify growth recommendations. The constant offsite monitoring of our system and the multiple modes of backup of our critical data gives us great peace of mind as we have never lost any data for close to 14 years.
I highly recommend Omar and RGV CompuTech to any provider or practice administrator that wants their staff to focus on patient care and not worry about their data.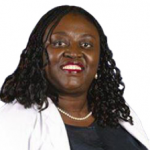 Hearther Daley, M.D.
WomanKind OB/Gyn
Mc Allen, Texas
Creative Technology Solutions Help Patient Care!
Since 2001, Omar has moved our technology forward through different and sometimes difficult circumstances.
As our practice grew from a single provider to 10 providers, Omar has been with us every step of the way and ensured our systems produced results even when the emr vendor could not. Omar developed custom software solutions that streamline several department work flows that allows our staff to spend less time working with documents and more time on patient care.
In addition to our medical clinics, we have sleep labs that rely upon RGV CompuTech whenever sleep software related issues arise. Our sleep techs get fast local service either remotely or on-site and the constant monitoring and updates to our network ensure that all of our users have access to our patients records at all hours of the day.
If you want to ensure access to your patient records and improve clinic efficiency, call Omar today!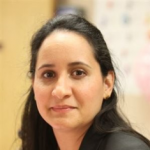 Enica Compres
Practice Administrator
Pulmonary & Sleep Center of the Valley
McAllen and Weslaco, Texas
Approachable, Solves Problems, Provide Good Results
Availability is the single biggest benefit I receive from RGV CompuTech. I know I can contact a technician whenever needed.
I like the fact that Omar and his team is approachable, solves problems and provide good results.
If you're thinking about hiring RGV CompuTech, don't hesitate just go for IT!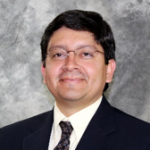 Clark Boyer M.D.
Valley Pediatric Cardiology
Donna, Texas
Clear Communication & Timely Resolution
I really appreciate the clear communication of the remote monitoring and management system that RGV CompuTech uses on my network. Support tickets are easy to create and I get prompt responses and resolutions in a timely manner which allows me to run my business flawlessly.
If you need an IT firm that helps you focus on running your business, I encourage you to contact Omar at RGV CompuTech.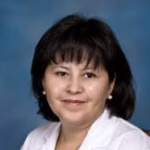 Maria Teresa Camacho, M.D.
RGV Pediatric Critical Care
Harlingen, Texas
FREE Executive Report
You depend on your computer network to run your small business or medical clinic. Find out what your computer system's strengths and weaknesses are when it comes to protecting and preserving your company's critical data. This is one report you don't want to overlook, and it's free!